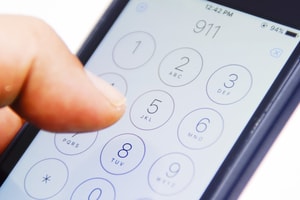 The California Highway Patrol encourages civilians to report drivers that they suspect may be under the influence of alcohol or drugs. For instance, police recently arrested a Petaluma man for suspicion of DUI based on a tip from a civilian who saw the man allegedly swerving all over the road before stopping at a restaurant to have an alcoholic drink. The tip gave police cause to question the man and conduct sobriety tests, which allegedly showed that the man had a blood alcohol concentration that was three times the legal limit. DUI defense attorneys debate prosecutors about when a civilian tip creates enough reasonable suspicion to conduct a DUI stop.
Anonymous Tips
A DUI arrest may have been unlawful if police stopped a driver based solely on a tip from an unreliable source. Citizens who identify themselves to the police are more likely to be reliable because police assume that a person who has given his or her name is unlikely to make false accusations. Courts have ruled that anonymous tips can also create reasonable suspicion for a DUI stop. The California Supreme Court established a four-part test to determine whether an anonymous tip can justify a DUI stop:
The caller must have witnessed the alleged crime;

The caller must be able to describe the dangerous driving behavior and the appearance of the vehicle;
The anonymous caller must sound reasonably credible; and
The police officer must reasonably conclude that he or she is stopping the same vehicle that the caller described.
Defense Strategies
A police officer did not have reasonable suspicion to stop you for DUI if the caller was not credible and the officer did not witness any suspicious behavior. You can directly question the credibility of the caller if you know his or her name. If the tip was anonymous, you may still be able to identify the caller if the 911 call center had caller ID. You should also obtain a recording of the call to determine whether the information given was accurate and detailed enough to create reasonable suspicion. Evidence of your alleged DUI is inadmissible in court if the officer was not justified in stopping you.
...