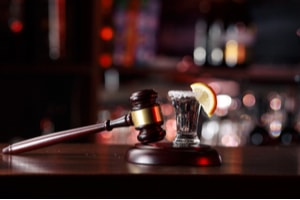 When charged with driving under the influence of alcohol or drugs, the defendant's goal is to be acquitted or have the charge dismissed or reduced. Prosecutors may offer a reduced charge before you go to trial if you agree to not contest it. For a DUI, this could be reducing an aggravated DUI to a standard DUI or a standard DUI to reckless driving. A DUI charge that has been reduced to reckless driving is commonly called a "wet reckless" because it is reckless driving that acknowledges that alcohol was involved. A wet reckless conviction is favorable to a DUI conviction, but there are still consequences.
Advantages
In California, a wet reckless conviction often results in lighter penalties than a DUI:
A reckless driving conviction can include up to 90 days in jail, a fine of $145 to $1,000, one-to-two years of probation and no mandatory driver's license suspension; and

A first-time DUI conviction can include up to six months in jail, penalties of as much as $2,300, three-to-five years of probation and a six-month driver's license suspension.
A wet reckless conviction has lower maximum penalties and no minimums in some cases. You may be able to continue driving without any restrictions or the need to install an ignition interlock device on your vehicle. You will have a reckless driving conviction on your criminal record, but a DUI conviction would look worse in a background check and possibly hurt your chances at employment and obtaining a loan.
...