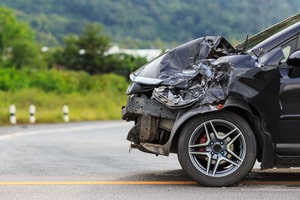 A person who gets into a vehicle accident may panic and flee the scene before police arrive – especially if they fear that the officer may arrest them for a crime such as driving under the influence. A hit-and-run charge involving personal injury or death can be a misdemeanor or a felony, depending on the severity of the injuries and the circumstances of the accident. The same applies to DUI with injury and DUI vehicular manslaughter charges. The penalties become more severe when you combine a DUI charge with a hit-and-run charge. However, California is trying to fix a loophole in its criminal code that can benefit people suspected of DUI who flee an accident.
Hit-and-Run vs. DUI
It is difficult for prosecutors to prove that someone charged with a hit-and-run was also under the influence of alcohol or drugs at the time of the accident. It may be hours or days before the defendant is arrested for the hit-and-run, by which point there is no longer chemical evidence of DUI. While a hit-and-run is still a serious charge, consider the difference in penalties:
A felony hit-and-run causing basic injury carries up to three years in prison, and a felony hit-and-run causing serious injury or death carries up to four years in prison.

A felony DUI with injury carries up to six years in prison, and a felony DUI manslaughter with gross negligence carries up to 10 years in prison.
Thus, a drunk driver who commits a hit-and-run could receive a lesser punishment than if they had remained at the scene. California legislators recently proposed a law that would increase the maximum prison sentence for a hit-and-run resulting in death to six years.
...