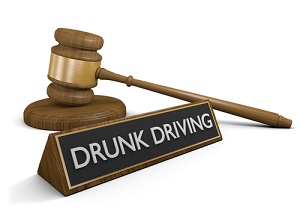 There is little doubt that California, at least pre-COVID and also before the major, frequent fires, has always been the place to be when traveling within the U.S.—you might be there to check out Hollywood and all the stars, or you could be there to savor some lush libations in wine country throughout Napa. Whatever your reasons for traveling here as an out-of-state visitor, odds are you will probably need a car or a rental. Much of the most popular spots in California are not exactly within walking distance of wherever you might be. Residents know this—and have known this—for years. So if you do end up driving a lot while here as a nonresident, you should know that when it comes to a driving under the influence (DUI) charge, things can get complicated. Here is why.
California Is Serious About Out-of-State DUI Due to Interstate Agreements
Do not think that being in a new place for a short while disqualifies you from severe consequences with regards to DUI charges; in fact, in California, out-of-state DUI is a serious offense that could result in major punishments in both California and your home state. The reason for this is mostly due to an interstate agreement about road safety:
The state of California is one of 45 states that agreed to join the Nonresidential Violator Compact, also known as the Interstate Driver's License Compact or the IDLC, at least partially. This compact is a partnership between states across the nation to share all violation information from out-of-state residents with their fellow members of the compact. For many states, this includes minor traffic violations; for California, it is primarily for more serious dangers to safety like DUI. As such, if you are charged or convicted of DUI in California as a nonresident, you will face stiff penalties and consequences, both in California and your home state. The constant sharing of information between states with regards to this might actually make your case even more complicated, as the prosecution might discover a history of criminal activity, including prior DUIs.
...