Public Misled by Pay-to-Play Attorney Ratings and Misleading Certifications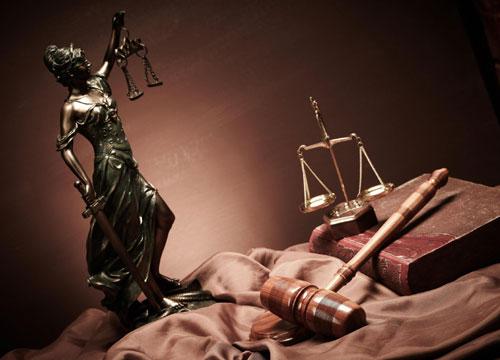 Attorneys have an ethical duty to not mislead the public with false or misleading claims about their experience and qualifications.
Unfortunately, many lawyers accept solicitations from for-profit entities selling certificates, website badges, and trophies accompanied with superlatives like "Top 100 Lawyer" "Superior Lawyer" and "Premier Lawyer" with little or no transparency revealing the true basis for such recognition. These pay-to-play enterprises do not administer a legitimate examination of the purchaser's trial skills and legal knowledge, and consumers seeking a qualified attorney are victimized by these misleading claims.
However, not all certification programs are bogus. The California State Bar has certification programs for different areas of the law, and the American Bar Association (ABA) has one specifically for DUI defense - it is administered by the National College for DUI Defense (NCDD). Lawyers seeking certification must pass a rigorous examination, as the NCDD "Board Certification" requires a high degree of knowledge with extensive trial and law and motion experience in the field of DUI defense. The minimum requirements for NCDD Board Certification in DUI Defense, as recognized by the ABA, are as follows:
15 DUI jury trials within the previous 36 months;
40 contested judicial hearings;
36 hours of continuing legal education in previous 36 months
Submission of written appellate brief in accordance with standard rules of procedure*
Oral appellate moot court argument before a panel of three judges*
6 hour exam consisting of both essay and multiple choice questions*
4 judicial references
4 lawyer references
At least 50% of law practice devoted to DUI defense
* The applicant is graded on the written brief, the oral argument, and the written examination. The pass rate for the NCDD Board Certification exam is about 50 percent for each sitting.
Another organization calling itself DUIDLA is now offering its own "Board Certification" program in DUI defense. Its President filed two frivolous lawsuits against the NCDD alleging discrimination after she failed to pass its "Board Certification" exam (both suits were thrown out of Court and her attorney was sanctioned $3,000.00 by a federal judge). DUIDLA does not require any jury trial experience for its applicants, has less stringent requirements in virtually all other aspects, and the exam consists only of multiple choice questions. Its "Board Certification" is not recognized by the ABA or any State Bar entity.
| | | |
| --- | --- | --- |
| | NCDD Board Certification | DUIDLA Board Certification |
| Jury Trial Experience? | YES | NO |
| Written and Appellate Advocacy Testing Components? | YES | NO |
| American Bar Association (ABA) Approval? | YES | NO |
| State Bar Association Approval? | 17 | 0 |
Do not be misled by non-recognized Board Certifications or "Top 100" or "Superior Lawyer" type boasts. In the absence of approval and recognition by the ABA or State Bar entity, these claims should be viewed with skepticism.